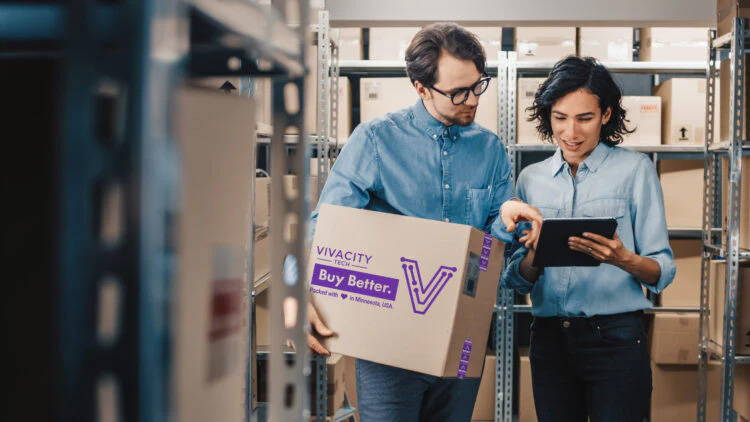 Vivacity Tech is committed to minimizing the negative impact our corporate activities have on the environment and our communities. It is a responsibility we take seriously. We constantly and continuously monitor and review our operations, policies and our decisions and we are committed to creating a better environment that will benefit us all.

As a Public Benefit Corporation (PBC), we use our status to further benefit our local schools through volunteering our time, energy, and funds. We are held to socially responsible standards by the state of Delaware and are required to publish our public benefit efforts, which include how we lessen the environmental impact of our business.

We are always using our knowledge and expertise as a vehicle to lessen our environmental impact in how we package and ship our products.

At Vivacity Tech we want to make shipping easy on our customers and on the planet. Because of this we implement a green shipping initiative to cut down on waste, properly recycle materials, and streamline device deployment.

BENEFITS:
Saves time: Grab devices and pass them out from the box

Affordability: This service is at no additional cost to the customer

Reduces original equipment manufacturer packaging waste

Makes distributing mobile devices easier

Convenient packaging safely ships devices and power adapters

More sustainable solution for the environment